Solo Photography Exhibition By Nafis Ahmed Nadvi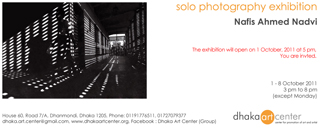 Solo photography exhibition by Nafis Ahmed Nadvi is going on at Dhaka Art Center (DAC). The exhibition will remain open till 8th October, 2011 from 3 pm to 8 pm (except Monday).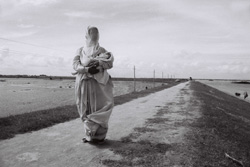 Words from Senior Photographer Amanul Haque

I noticed the skill demonstrated by Nafis Ahmed Nadvi when he was practically learning photography while he was a student of Art College in the eighties. He has continued along the same path.
Contextually, the memorable influence of my great friends, photographers late Naibuddin Ahmed and late Noazesh Ahmed deserve special mention.
I wish Nafis Ahmed Nadvi all success.

Program Pictures