India-Bangladesh Art Workshop "CrossOver"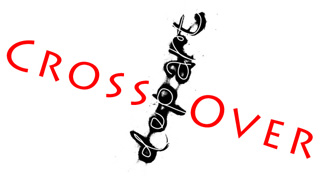 Join us at CossOver, a five-day workshop followed by a seven-day long exhibition to showcase the results of the workshop jointly curated by Delhi-based curators, Sushma K Bahl and Archana B Sapra and Dhaka-based artist and writer Mustafa Zaman.

Renowned aesthete and Foreign Secretary, Ministry of Foreign Affairs, Mijarul Quayes will inaugurate the seven-day long exhibition as chief guest, and eminent architect, Professor Shamsul Wares will be present as special guest.

The workshop launch at 10am, 19th December 2011

The exhibition launch at 5pm, 23rd December 2011
Visiting Hours: 3-8pm, 24-29 December, 2011
Venue: Dhaka Art Center, House No- 60
Road No- 7A, Dhanmondi R/A
Dhaka-1205, Bangladesh.

Sushma K Bahl statement:

The creative collaboration aims to facilitate a cross fertilization of divergent voices and aesthetics amongst artists of the two cultural and historically connected countries. The work the artists create during the residencies will hopefully reflect a contemporary borderless terrain of today's networked world.

The residency program will be in a mix of structured programme and more open-ended options for reflection, relaxation and rejuvenation of the body and mind as well as an inspiration and scope for renewed creativity and expression.

Mustafa Zaman's statement:

A workshop is a site of interactivity and multispecialty. The concept of heterotopia, by which Foucault posits heterogeneity to a particular place at a particulate time, brings us closer the idea of CrossOver seen as a conjunction of multispatiality for a band of artists from two neighbouring countries, who, for the first time, have seized the opportunity to come together as a thinking, acting, and moving group of people ready to respond to all sorts stimuli. We have devised this ad hoc site as place/spatiality with the hope of occasioning a re-orientation of our line of vision.
Participants

From Bangladesh

From India

Ronni Ahmmed
Abdul Halim Chanchal
Abdus Salam
Rafiqul Islam Shuvo
Mohammad Wahiduzzaman
Swarnaly Mitra Rini
Anukul Majumder
Ripon Saha
Monjur Ahmed

Bhagat Singh
Dileep Sharma
Farhad Hussain
Gurdeep Singh
Jagdish Chintala
Puja Bahri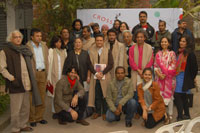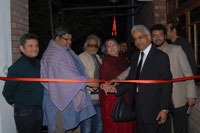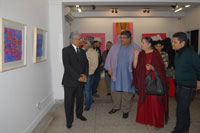 News about 'Crossover'published in newspaper.
Daily Sun II Banglanews24 II Sahityacafe II The Daily Star