Contact Address

House 60, Road 7/A, Dhanmondi R/A, Dhaka-1205 info@dhakaartcenter.org


Location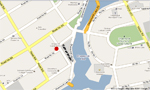 Existence Delineated! 6th Solo Exhibition by Fahmida Hossain Urmi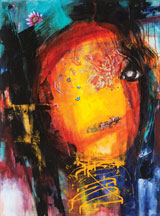 Bangladeshi - Canadian artist/ activist, Fahmida who is totally engaged in her work with existing progeny that confront modern occidental society such as Child marriage. The Dhaka Art Center is delighted to Present Existence Delineated ! 6th Solo exhibition of artist's most recent multidisciplinary works of Paintings similarly Photography,video and Installation.
Fahmida belief life is a series of connecting moments, traversing physical and philosophical frontiers. She creates art for seeking balance of Art and Life. This exhibition is title on her Installation project, here she aspires to raise some critical awareness of the experience of this significant juvenile's progeny. Attempt to create sensible environments that associate the viewer to become a more active part of this.
Ambassador of Canada Her Excellency Heather Cruden inaugurated the Exhibition also master Artist Monirul Islam and Professor Rafiqun Nabi were present to grace the ceremony as an Honourable Special Guest.

Exhibition continued from Saturday 30th August, 5:30pm to 8th September 2014, everyday 3pm – 8pm.
Activities
2012

Solo Exhibition

Sumana Akter
Nasima Khan

Group Exhibition

Amity of Our's
Kibria Printmaking
Fair, 2012

Photography

Sayeed Siddiqui Rumi
Babu Ahmed

Seminar and other
Programs

Book Drive


2011

Solo Exhibition

Farhana Islam
Sanjib Datta
Ali Akbar
Dravid Saikot
Mustapha Khalid Palash
Minufar Nasrin
Naimul Bari
Mohammad Eunus
Mohammad Salim
Anwar Hossain

Group Exhibition

Crossover, 2011
Angina
Express Yourself
The Country of Rising Sadness
Group Painting Exhibition
Master and Apprentices
Paintings by Childrens
Rejoice
Jago Antore Momo

Workshop

Rickshaw Painters

Photography

Anwar Hossain
Plays in Light
Globalization: A Bipolar Story
Nafis Ahmed Nadvi

Seminar and other
Programs

Liberation War
Documentary Festival
Speech-Presentation
Bonsai Exhibition
K G Subramanyum

2010

Solo Exhibition

Jamal Ahmed
Monica Jahan Bose
Ferdousi Priyabhashini
Wakilur Rahman
Showpon Choudhury

Group Exhibition

Tree & Roots
Drawing Exhibition

Workshop

101 Art Camp
15 August 2010
Balu Chaya

Performance

Seiji Shimoda

Seminar