Contact Address
House 60, Road 7/A, Dhanmondi R/A,
Dhaka-1205
dhaka.art.center
@gmail.com
Location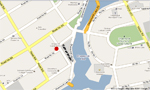 Jago Antore Momo
From Daily Star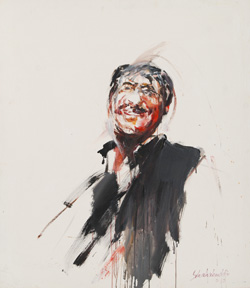 On the occasion of the 36th death anniversary of Bangabandhu Sheikh Mujibur Rahman, Dhaka Art Centre is going to host a week-long art exhibition, titled "Jago Antore Momo".

The exhibition will feature works of leading and promising painters of Bangladesh, and is the outcome of a two-day workshop organised last year by the Dhaka Art Centre. About 50 painters' artworks will be displayed at the exhibition. Among the noted participating painters are: Samarjit Roy Chowdhury, Rafiqun Nabi, Monirul Islam, Abul Barq Alvi, Biren Shome, Shahabuddin Ahmed, Ranjit Das, Sheikh Afzal, Moniruzzaman and Mohammad Iqbal.

Foreign Affairs Minister Dr. Dipu Moni, Bangladeshi expatriate painter Shahabuddin Ahmed and noted theatre personality Ramendu Majumdar will jointly inaugurate the exhibition on August 15.
Activities
2012

Solo Exhibition

Sumana Akter
Nasima Khan

Group Exhibition

Amity of Our's
Kibria Printmaking
Fair, 2012

Photography

Sayeed Siddiqui Rumi
Babu Ahmed

Seminar and other
Programs

Book Drive


2011

Solo Exhibition

Farhana Islam
Sanjib Datta
Ali Akbar
Dravid Saikot
Mustapha Khalid Palash
Minufar Nasrin
Naimul Bari
Mohammad Eunus
Mohammad Salim
Anwar Hossain

Group Exhibition

Crossover, 2011
Angina
Express Yourself
The Country of Rising Sadness
Group Painting Exhibition
Master and Apprentices
Paintings by Childrens
Rejoice
Jago Antore Momo

Workshop

Rickshaw Painters

Photography

Anwar Hossain
Plays in Light
Globalization: A Bipolar Story
Nafis Ahmed Nadvi

Seminar and other
Programs

Liberation War
Documentary Festival
Speech-Presentation
Bonsai Exhibition
K G Subramanyum

2010

Solo Exhibition

Jamal Ahmed
Monica Jahan Bose
Ferdousi Priyabhashini
Wakilur Rahman
Showpon Choudhury

Group Exhibition

Tree & Roots
Drawing Exhibition

Workshop

101 Art Camp
15 August 2010
Balu Chaya

Performance

Seiji Shimoda

Seminar